We can safely assume that jackpot slot games are the most popular casino games in the world. What separates them from regular slots is a bonus feature which is a jackpot. These games offer the biggest wins out of any casino game. Some of them have jackpots in the millions which can change the life of the lucky winner. There are a lot of casino games that have jackpots as a special feature; however, nothing tops jackpot slots. As a matter of fact, progressive jackpot slots are the most popular online gambling games. In this article, we are going to share every important detail behind jackpot slot games. This includes the various types of jackpot slots, the best titles, slots with more than one jackpot, and more.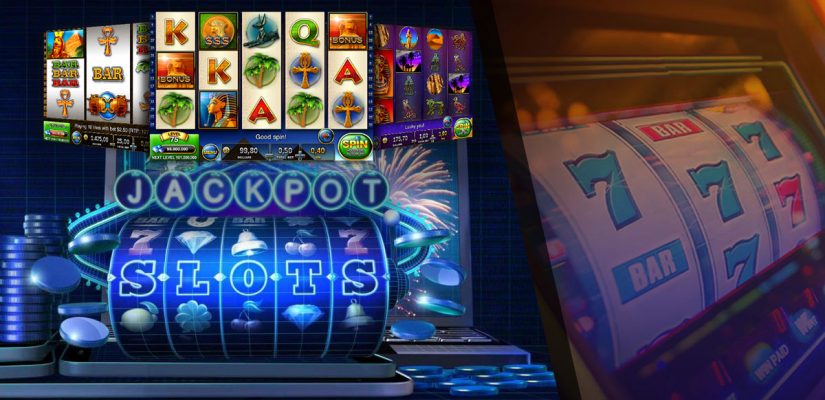 How to Play Jackpot Slot Games?
The first thing we have to clarify is that jackpot slot games are exactly like regular slots. The gameplay is the same with the only difference being the fact that you can win a massive jackpot while playing. There are different types of jackpot slots out there and while some of them have jackpots at random, others require a certain combination of symbols for the jackpot to be triggered. However, that's not all, in some slots jackpots are connected to a bonus round, a wheel of fortune, a multi-jackpot game, and more.
How do Jackpot Slots work?
As we already said, there are different types of jackpot slot games out there. The reason why they are separated is because of how the jackpots are triggered. The basic ones are random and they can happen at any time while you are playing. In some slots, there is a wheel of fortune type of situation where if your spin lands on the right spot, you win a jackpot. However, those are just some of the options. There are jackpot slots where you enter a bonus round to win a jackpot. There are ones that require you to get a certain combination of symbols for the jackpot to be triggered. To make things easier to understand, we will talk about all the different types of jackpot slot games right below.
Progressive Jackpot Slots
These are the most popular types of jackpot slots. They offer the highest rewards because a progressive jackpot means that the jackpot will increase every time a player places a bet on that game. In most cases, these slots are connected to each other between different casinos. This means that the jackpot grows every time a player bets on the game regardless of the casino where the game is played. There is no limit to a progressive jackpot. It will keep growing until a lucky person wins it and that will happen at random.
What are progressive jackpot slots?
Since everything is random in a progressive jackpot slot game, these jackpots are very hard to win. You can't predict when a jackpot will happen and there is nothing you can do to trigger the jackpot. The good side about this is that the jackpot can grow to unbelievable amounts. Lots of people have won millions thanks to these progressive slots.
There is a Random Number Generator or RTP that determines the outcome in these games. Basically, there is nothing you can do to increase your chances of winning. However, keep an eye on the prize pots for different slots and stay away from those that have recently been won. We already said that different slots have different ways for people to win the jackpot. When it comes to progressive slots, it's either completely random or there is a special jackpot bonus game.
Non-Progressive Jackpot Slot Games
Otherwise known as fixed slots, these jackpot games are the complete opposite of progressive slots. In these games, the jackpots don't grow with every bet because the amount is fixed. All of them have an in-game feature that's not affected by people wagering or any other outside factors. What's great about fixed jackpots is that one person can win a jackpot back to back and both jackpots will have the same amount. However, since that's a possible occurrence, fixed jackpots are much smaller than progressive ones. But, winning a progressive jackpot is very hard and is completely random. Fixed jackpots might have a smaller value but they are much easier to win.
It's always possible to hit the jackpot with a series of consecutive spins. If this happened, you would be paid the same amount on each occasion. This is a great option if you want to stretch your budget as far as possible. Even though the winnings are small, they are consistent enough to keep any player happy.
Slot Games with Multiple Jackpots
The last category of jackpot slot games are ones that offer more than one jackpot. It doesn't matter if they are progressive or fixed, what matters is that there is more than one jackpot within just one game. Usually, slots with multiple jackpots have up to four jackpots that can be either fixed or progressive. Mega Moolah is one of those games where there are four jackpots. In most cases, each jackpot has a different label. For instance, Mini, Minor, Grand, and Mega. The first one can pay the lowest amount while the last one pays the most. When you play, part of your bet will go to increasing each of the four jackpots. This basically means that the jackpot amounts will grow fast.
In games with multiple jackpots where the jackpots are fixed, each one will have a different fixed amount. The mini jackpot will always have a much smaller fixed amount in comparison to the mega jackpot, etc. These jackpots are triggered randomly and a bonus game determines which jackpot amount will be awarded.
Jackpot Slot Games with the Largest Jackpots
There are hundreds of different jackpot slot games in the world today. As a matter of fact, software developers create new jackpot slots almost every day. However, not all of these jackpot slots have massive jackpots. In a lot of slots, the jackpot is just one of the features and while it pays a lot, the amount is minuscule compared to other jackpot games. With that being said, one of the highest-paying jackpot slot games for years has been Mega Moolah. Developed by Microgaming, this jackpot slot has awarded people millions.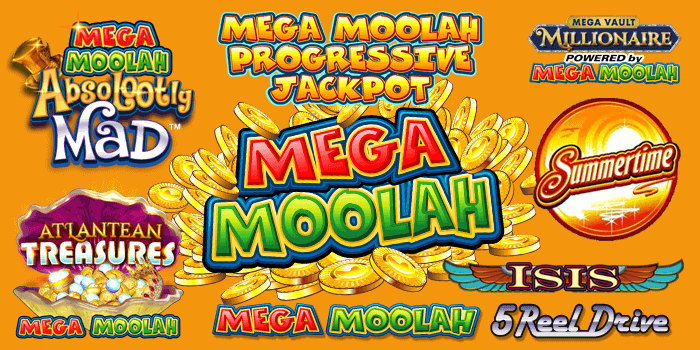 After the initial release of the game, Microgaming created several additions to it so now there is a whole series of slot games that have the name Mega Moolah attached to them. However, there is still nothing that can beat the original title when it comes to jackpot payouts. Mega Moolah has been holding records for highest-paid jackpots for years. One such example happened back in April of 2021 when a player won almost $20 million on the Absolootly Mad: Mega Moolah which is one of the newest additions to the Mega Moolah brand.