As a digital wallet, PayPal is one of the oldest on the market and is definitely the most popular one. It's used all around the world for transferring money, and making and receiving payments. Because of its popularity, the online gambling industry decided to take advantage of this e-wallet. So, many online casinos include PayPal in their list of accepted banking options when it comes to depositing and withdrawing funds. There are dozens of e-wallets that are used in the gambling industry; however, this is the most recognizable one. Through the years, this digital wallet has improved its service which is why it's a favorite among casino players. There are at least two things that help this digital wallet stay ahead and that's simplicity and ease. Below, we will share everything you need to know about this payment service. This includes history, services, online payments, security, fees, and more.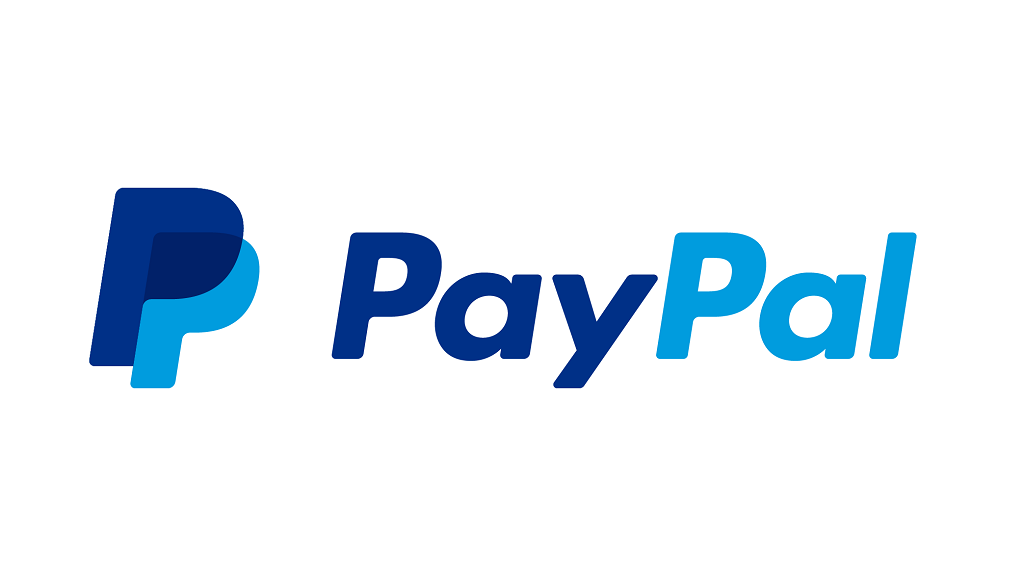 History
The company behind this e-wallet was founded back in 1998. At the moment of writing, they are one of the highest-grossing companies in the world. The idea behind PayPal is to understand the needs of the people so they can meet their everyday needs. Additionally, they want to do this in the simplest and most advanced way available. Their services are handled as fast as possible because the company motto is to save time. For that reason, PayPal guarantees their users simplicity and a fast user experience because no one wants to waste a lot of time on payments. However, this digital wallet makes sure that in the background, they are running a complex system with a lot of security and lots of options for the customers. Based on all that, it's no wonder that the company has over 350 million users at the moment.
Just like most e-wallets, PayPal began its journey by offering online payments. With time, they added new services for their customers. At the moment of writing, the digital wallet can be used for online shopping, sending/receiving money, deposits/withdrawals on online casinos and/or bookmakers, and getting paid by customers. The last service is something that not all digital wallets offer.
PayPal Services
Making payments at PayPal is easy but it comes with certain requirements. The customer and the seller both need to have accounts with the digital wallet. Your account is connected to your bank card/bank account and the money will be taken directly from there. Once you connect your card to the PayPal service, you will be able to use the digital wallet. Making purchases is even simpler than that. Simply enter your login details or mobile number + PIN and then make the purchase. To make things easier, the company perfected the payment system and created an app that works on all mobile devices and tablets. Every device using Android 5.0 and higher as well as iOS version 10 and later will be able to download the app.
Shopping online has never been easier, especially since almost every online store out there accepts PayPal. For a long time, the e-wallet got a reputation for being boring but highly functional. However, in 2014, the company created a new website and improved the interface making it more attractive to customers. Once that was done, the company improved its services and added new ones. At the time of writing this review, the company offers online shopping, sending/receiving money, making deposits and withdrawals at online gambling operators, and getting paid by customers. Keep reading to learn more about the services of this digital wallet.
Online Payments
If you check online shops you will see that almost all of them accept PayPal as a payment method. This is especially true for vendors that sell goods. However, what's important here is that this digital wallet can be used by online casinos as well. The idea behind using their online payment service is to make the customer experience simpler and faster. Instead of entering your payment information every time you want to buy something, you can pick the option to buy through PayPal and all you will need to do is enter your account and confirm it.
You don't need your card details, or any other additional information to have nearby. This is perfect if you are on the go and just simply forgot your card. On the other hand, the digital wallet works exactly like a bank account. It allows you to check your expenditures at the touch of a button. Customers can safely check how much they spent within seconds after the transaction is made.
Sending/Receiving Money
The second PayPal service we want to review is sending/receiving money. Customers can send money securely to anyone who has an account with the e-wallet as well. This service became even easier when the app was created. Customers can register on the website and then download the app. Once you do that, you can check the PayPal phonebook and it will reveal all your contacts that have accounts with the digital wallet. So, when you want to send money to one of them, simply click on the name and enter the amount you wish to send. The money will be transferred within seconds.
Alternatively, people who don't want to download the app can send money by using the desktop version. Simply, log in to your account and click on "send payments". Next, enter the e-mail of the person you want to send money to and enter the amount you want to send. Just like with the app, it will take less then a minute for the transaction to be handled.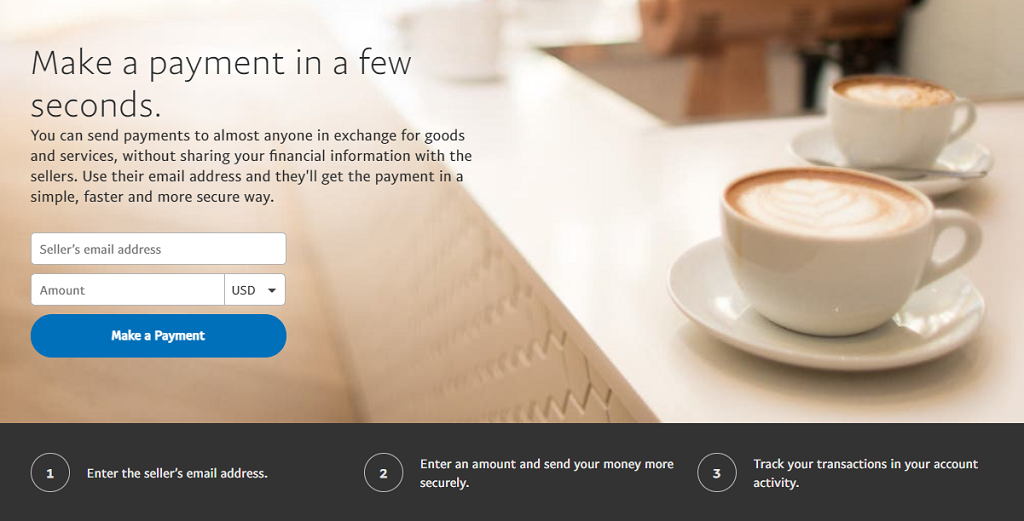 Receiving money from other people works in a similar way as well. You can use the service in the way we explained above or you can use an alternative route. You can send the person who is supposed to send you money your PayPal.me link or a QR code. This link or code is unique and you can create it on the website/app. You can then share it with people who need to send you money. This way, you don't even need to share your e-mail address or phone to be able to receive money.
Get Paid
PayPal also offers customers a way to get paid when they sell goods or services online. Customers can make the payment using your contact details, email, or by using the PayPal.me link. You will have the option to create invoices for sales and then send them to your customers. This digital wallet makes managing cash flow as easy as possible. You can even do it through the mobile app which makes things even easier.
PayPal Deposits and Withdrawals
The last PayPal service we are going to write about is the most important one because it concerns online gambling. Making deposits with this e-wallet is very easy and the transactions are handled instantly. Simply click on deposit and then pick the preferred method you want to make the deposit with. Alternatively, you can fund your PayPal account and then use those funds to make a deposit at an online casino. These deposits have no delays which mean you can deposit and start playing within seconds. The minimum deposit you can make depends on the gambling operator but it's usually around $10. Some casinos have an even lower limit of $5 which is great. In any case, it's lower than some other methods that have minimum limits of $50.
Making withdrawals with PayPal is just as simple as the deposits. Click on the withdrawal option at the operator and pick this e-wallet as the preferred method. Then, insert the amount you want to withdraw and wait for the money to hit your account. However, make sure that you enter an amount that's between the minimum and the maximum limit that the gambling operator offers. The website will ask for your PayPal details and the withdrawal process begins once you fill in those details. Depending on the casino or bookmaker, this process can last for a couple of hours. In many cases, withdrawals are handled instantly, just like deposits.
PayPal Fees
Creating an account with this digital wallet is free and anyone who is over the age of 18 can open one. For that account to be functional, the person needs to have a bank card to link to the PayPal account. For personal accounts, most of the services offered by the e-wallet are free of charge. An exception to this is when you receive money from another country.
For example, making a deposit at an online casino comes with no fees. There might be some exchange fees if the money in your wallet is one currency while the accepted currency at the casino is a different one. Other than that, there are no fees when using PayPal services, except as we said when you send money to someone in a different country or you receive money from another country. The fees in such a case depend on the country and the amount that's being sent. We suggest checking with PayPal before such a transaction is made so you can know the fees. In case you are not sure or can't find it, you can always contact customer support.
Security
What makes PayPal one of the best e-wallets in the world is the security they implement on their website/app. The service is completely safe to use as the company has a policy that guarantees protection to all its customers. First, you don't need to share any bank details when making any payments or purchases through this digital wallet. All you need to enter is your account's login details and your PIN. Because of that, no online shop or online gambling operator will have your personal details.
Next, the service has fraud protection for customers who use the wallet for buying or selling. There is Buyer Protection which will protect the customer in case any problem arises with the sale. For instance, if an item doesn't arrive or it's not what was advertised, PayPal can issue a full refund to the customer. On the other hand, sellers get Seller Protection as well. It will protect them from being scammed by customers. For instance, if the seller has proof that he sent the item while the buyer claims that he didn't receive it, the seller gets to keep the payment.
Last but not least, we have to mention the SSL encryption that PayPal uses. This encryption protects your financial information and also makes sure that any data that goes between their servers and your browser is completely safe and secure. All the data is encrypted when it gets stored on their servers.
How to create an account with PayPal?
Now that you know everything about PayPal and the services they offer, it's time to explain how to create an account with them. The process is very straightforward and your account will be ready within minutes. First, visit their website and click on "Sign Up" in the top right corner of the site. After that, follow these steps:
Pick between a Personal or a Business account.
Enter your country of residence and your mobile number.
You will then get an SMS with a code that you will need to enter.
Fill in all the details on the Registration form and then create an account.
Click on Agree and Create Account.
Lastly, enter your bank card details so you can connect them to the PayPal account.
Once that's done, your account will be ready and you can use all their services.