A little more than a decade ago, online casinos started adding a live casino section on their websites. Over a short period of time, these live sections became the most popular addition to any online casino. Is that surprising? Not at all, casino players get the experience of a real casino while playing from home. In this article, we will talk about what a live casino online is, how they work, and why people enjoy playing them.
What is a Live Casino?
Casino players have different reasons as to why they play these games. However, it comes down to fun and making some money. As much fun as online casino games are, live casino games are much better. Players get the full gambling experience. You can look at the spin of the roulette wheel or the flip of the last card in blackjack. It's also important to note that in a classic casino game, it's you against the dealer. It might become lonely after some time to only play against the dealer. When it comes to live games, you get to play against other players as well. All in all, you get the full casino experience from the comfort of your own home.
You are playing from a safe environment which makes you a better player. There is no pressure which you would get in a real casino environment. So, what is a live casino? It's a combination that we call the best of two worlds. You get the best table games on one hand, and a real casino experience on the other hand. It's like having a casino in your room as you get to play, have fun, and win some money.
How Live Casino Works?
Explaining how this type of casino works is very simple. Instead of playing against the dealer which is the computer in classic casino games, you go against a real dealer. On top of that, you can have other real players on the table with you. As a player, you get to choose the game you want to play, pick a table and a dealer, and start playing. These live games are all high-quality games because they depend on streaming. They need to look good as the player needs to know everything that the dealer is doing. Basically, you see the game unfold on your monitor but that same game is really played in the studio. The dealers are put in casino rooms with the atmosphere of a real casino.
You can see the dealer and that the other players are live and playing the game. However, the camera works only one way. No one can see you which means it doesn't matter how you look, it doesn't matter what you are wearing, and no one can see your hair. When you win, you can be as excited as you want and no one can see through your bluffing. Also, when you lose, you can be as mad as you want, and no one will be able to hear you.
The Experience
We mentioned this a couple of times, but we have to give it a special section. Live casino games have a lot to do with the experience. Players get to feel like they are in a real casino from the comfort of their own home. As a matter of fact, in some ways, this is a better option. A real casino has limited games and you get what they offer you. In an online environment, you can pick the casino that has the live games that you prefer. At the very least, there is more options in a online casino, more games you can choose from. There are more tables with different limits so players can find their perfect scenario.
Real casinos have a whole different pull to them. They are much more about the experience that's not really connected with the games. There are special events, bingo draws, beautiful rooms, a pool, an open bar, and similar things that come with a real casino. On the other hand, the live casino experience is all about the games. You can find the perfect one for you and get the whole casino experience from the comfort of your own home.
Live Chat
In a real casino environment, you can talk to the dealer all the time. In a live casino it's not quite the same but you can still talk to the dealer. Each game has a live chat where you can communicate with the dealer. If there is a problem in the game you don't have to quit and go to customer support to find an answer to your issue. All you have to do is communicate with the dealer about the problem and he will help you solve it. Additionally, you can use live chat to talk with the other players at the table. This further enhances the experience and makes you feel like you are playing in a real casino.
Since you are not playing against the computer, you can bluff or use other tricks to outplay the others. At the end of the day, that's way more fun than just playing rounds against an AI. Everything that happens while looking at the monitor happens in real time. The excitement can be great as you watch the ball bounce around the roulette wheel and wait for the outcome of your bet.
Different Languages
What makes the live casino online even better is that they have games available in different languages. That means you as a player get a dealer that speaks the language you prefer. So, you won't need anything more than a basic knowledge of English and then find a dealer that maybe speaks your language. Of course, they can't have every language available and maybe your native language won't be available. However, with the way these casinos are growing, eventually, every language will be available.
Long Hours
As we know, you can't really play in a real casino during the whole day. Most casinos in Vegas don't have active games before noon or after a certain time of the night. However, that's different in live casinos. There are different shifts and some casinos have live dealers available 24/7. This is one excellent advantage over regular casinos. Hour difference has huge importance as well. For instance, there might be people who want to play in a live casino in Kenya but they are not actually in Kenya geographically. This is where a 24/7 live dealer game comes into play. No matter the country they are joining from and what's the time over there, the game will be available.
Available Games
As we already mentioned, online casinos have more games than regular land-based casinos. When it comes to slots, there are certain online casinos that have more than 2,000 options. In a land-based casino, you don't get more than 100 slots. With a live casino, you get more options while still getting the real casino experience.
Statistics suggest that the most popular live casino games are blackjack and roulette. It makes sense because these games are also the most popular ones in real casinos. Nevertheless, because of this popularity, casinos work to introduce more and better variants of these games. This includes variants where dealers speak languages that are not English. However, table games are not the only games that bring excitement to a live casino.
There are games that are usually known as shows. For instance, Monopoly, Dream Catcher, Deal or No Deal, and more. These are games mostly based on luck which is really refreshing sometimes. Unlike poker or blackjack where you have to apply yourself, these games are just fun. Additionally, the newest addition to live casinos has been live slot games. It's basically a slot where you can see the spins going in a studio and other people are betting on that slot at the same time you are doing it.
Last but not least, we have to mention bingo and lottery titles. State lotteries organize these events but there are one or two draws maximum a week. Instead, you can play these games all the time at a live casino. Additionally, these are titles where you don't have to think. It's all about luck, make your pick, and wait for the outcome.
How to Play Live Casino Games?
It's time to talk about the best way of playing live casino games. Below, we will share a step-by-step guide on the whole process, from picking the best live casino to placing bets and winning games.
Find the best casino
This is a step that many people ignore even though it's probably the most important one. We suggest going over every live casino in Kenya until you find the one that suits you best. Reading casino reviews on our website is probably the best way of finding exactly what you want.
Create an account
Once the decision is made it's time to make an account with that casino. Registration is different depending on the casino. Some of them have a one-click registration while others have a full process where you have to enter all your personal details. Nevertheless, you will eventually have to confirm your details, regardless of how the registration process looked. Check our reviews to see which live casinos have the simplest registration process.
Pick a game
This is probably the simplest step of the process but it can take a long time. Blackjack, poker, and roulette are the most popular choices. However, there are hundreds of variants and you need to pick between them. What we think you should do is pick the type of game you want to play first. After that pick how much you would like to bet so, you can find a table with wagering limits that suits your needs. The last part is going with the variant that seems most fun to you.
Learn the game
When you join a live casino game, there is a lot of action going on. There are other players already playing, the dealer is dealing, there is an active round going on, and much more. For that reason, instead of jumping right in, spend a few rounds observing the game. It will help you learn how the other players play their games. It will give you an advantage once you decide to start betting.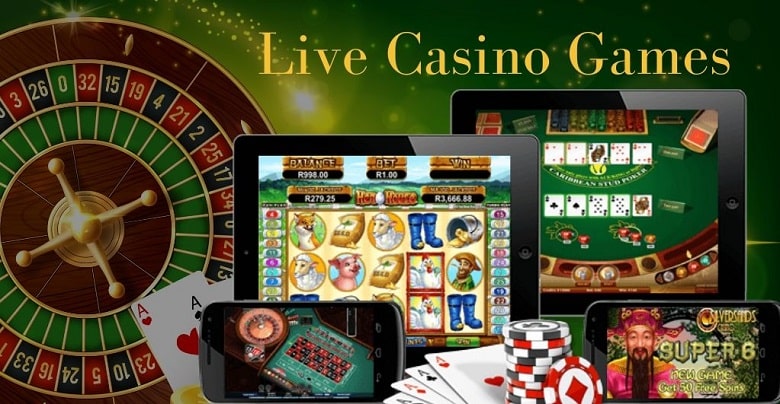 Place a bet
When you are ready, start placing bets. However, before you do, make a little strategy about how you would like to play. This includes how much you will bet per round, how much will you increase your wager if needed, when are you going to fold, etc.
Game experience
The last thing we have to mention in this section is what a game at a live casino looks like. Most games will be smooth and fast-paced. In certain cases, some players can be slow so you have to wait while they finish their turn. When you win or lose, your balance will update right away just like if you were playing a classic casino game. All in all, live casino games are more exciting and the gameplay moves faster.
Live Casino Kenya Tips
There are no tips and tricks that apply to all casino games. Each one has different strategies that can help you win the game. The same is true for live casino games. The most important thing is to learn all the rules of the game that you are planning to play. You need to know everything about that game because the gameplay is fast and you need to keep up with it.
Even though no one can see you and there is no pressure, the dealer can't wait for your move forever. You are not playing chess which is why every live game has a certain amount of seconds that each player gets when it's his turn. If you don't make a move in time, you will forfeit your wager, and you will be out of that round.